Did You Know?
At Super Slings we are committed to growing and improving our industry by informing our customers. Our Did you know information packets are designed to highlight lesser known facts, industry trends, codes, regulations and product information that every operator, rigger, or worker should know.
---
ASME B30.9 Slings – Documented Sling Inspections
From: The Pro Rigger blog by Mike Parnell of ITI
For more posts from the Pro Rigger and others, go to iti.com/crane-rigging-blogs
I keep running into folks who have questions about the ASME requirement for "documented" sling inspections. Most alarming to me is that a misconception has arisen that has caused some facility owners to simply "retire" their synthetic web slings and synthetic round slings in order to avoid having to perform a falsely assumed "documented" inspection; e.g. single record for each single sling.
The easy thing to remember is that the "repairable" slings are those that must have a documented inspection at least every 12 months. There are two sling types that fall into the truly "repairable" category; alloy chain slings and metal mesh slings. These two sling types are required to have serial numbers on their identification, making them easier to trace during inspection events and repair activities.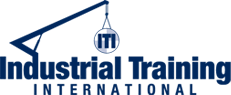 Read the full blog at iti.com
---
Frozen Sling Break Test
At Super Slings, we are continually testing our products to ensure the highest levels of safety and reliability. Recently, we tested two 2″ x 6′ web slings that had been soaked in water for an hour then placed outside for four days during one of the coldest stretches of our Alberta winter.
---
Renfroe Plate & Lifting Clamps
We are proud to announce that we have become Alberta's first authorized distributor for the full line of J.C. Renfroe plate and lifting clamps. Over the past 65 years the Renfroe name has become synonymous with quality and reliability. Whether it's big, small or somewhere in between, if your operation depends on using the right size lifting clamp for the job, you need a Renfroe clamp. That's because J.C. Renfroe has an extensive selection of products with many rated lifting capacities.
See the full line of lifting clamps.