Basic rigging & Inspection
Delivery Method:

In-person

Location:

Super Slings Academy(505-11 Ave, Nisku, AB)

Time:

8:00-4:30 (8 ½ hrs)

Limitations:

Maximum 12 Students

Special Requirements:

PPE Required(Hard Hat, CSA approved steel-toed footwear & safety glasses)
Course Summary
This course is designed to provide participants with a basic level of knowledge of rigging gear inspection, selection,and sizing; proper rigging procedures; and load control using typical rigging techniques.
This eight hour course is made up of seven modules with interactive workbook exercises, classroom discussion & hands-on instruction, which make this in-person rigging course both engaging and educational.
Participants are provided with a guided tour of the shop, processes, & equipment, as well as the opportunity to observe a variety of destruction tests. The inspection chapter of the course also includes a hands-on portion, where trainees are given the opportunity to apply the course theory, to real-life examples of failed rigging and equipment.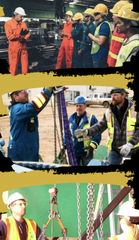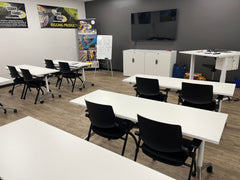 Course Contents:
Rigging Identification
Steel Slings
Synthetic Slings
Rigging Hardware
Hitch Capacities
Sling Protection
What's included:
Super Slings Academy Learning
Hub Access Login
Student workbook
Journeyman Riggers Reference
Card
Rigging Gear Inspection
Reference Card
Knowledge Evaluation
Certificate Of Completion
Assessment:
Quizzes conducted throughout this course are designed to reinforce the information presented. A mark of 70% must be achieved in order to receive a Certificate Of Completion.
Certificate:
Upon successful completion of this course, a certificate of completion will be available for download and printing.
What our customers say
"Very Knowledgeable Instructor"
"Highly relevant examples and applications to on-site situations"
"The in-shop hands on portion was very helpful"